Arched halls for straw
Halls and roofs for agriculture
Agricultural halls and roofs – a modern system of storage
Halls and roofs for agriculture is a system of a building which allows a quick construction of storehouses for straw or yields, roofings for agricultural machinery and equipment, as well as protecting covers for animals.
These buildings may be installed without permanent connection with the ground, hence in some countries there is no need for a construction permit.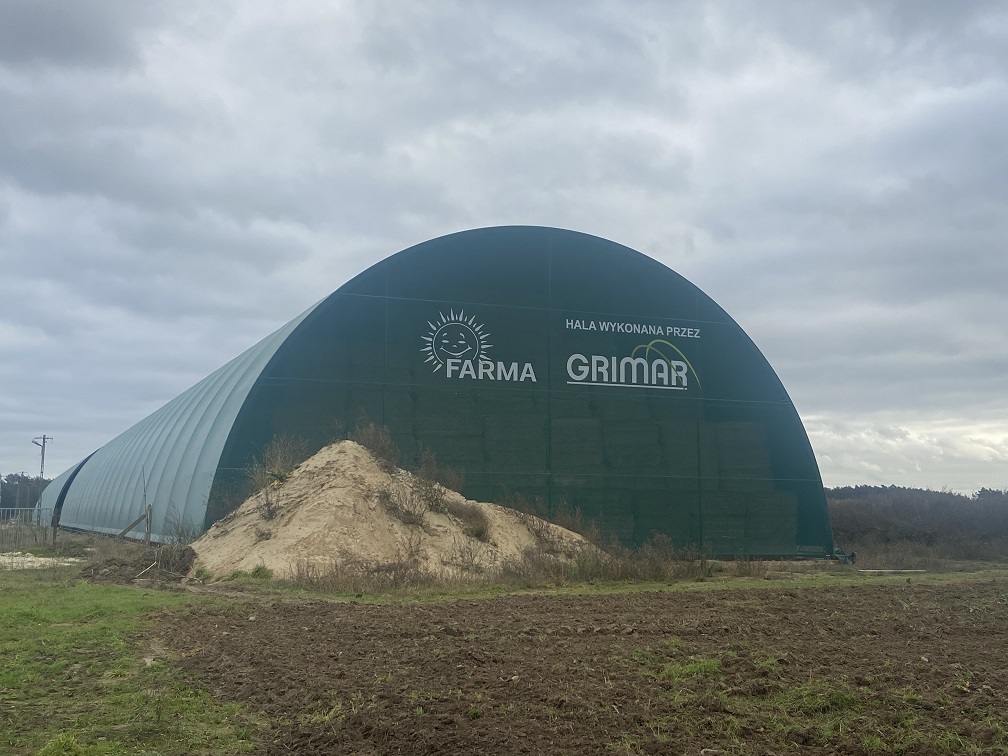 Agricultural buildings are made as a lightweight arched steel structure (pipes), covered with an impermeable material. They are adapted for anchoring in the ground or for the installation over a concrete slab.. The outer coating provides full tightness against rainwater.
Advantages comparing with another solutions:
hot-dip galvanized structure
skin tensors and every screw connections are made of stainless steel; a fix connection and tension of the material extends its lifetime and eliminates the effect of waving of the PVC-material; there are no nondurable elements, such as belts, plastic cables or galvanized steel bolts
possibility of using a material which transmits the sunlight (milk-white) or skylights – without additional costs; the coating is made of PVC-materials resistent to biological corrosion, all the materials are certified and produced in Europe
the structure is installed over a rigid ground beam (steel profile) – it improves the quality of the installation, stabilizes the structure and helps to maintain a constant level of the foundation
the use of strong and self-locking ground anchors driven to a depth of 3,0 – 4,0 m instead of simple bars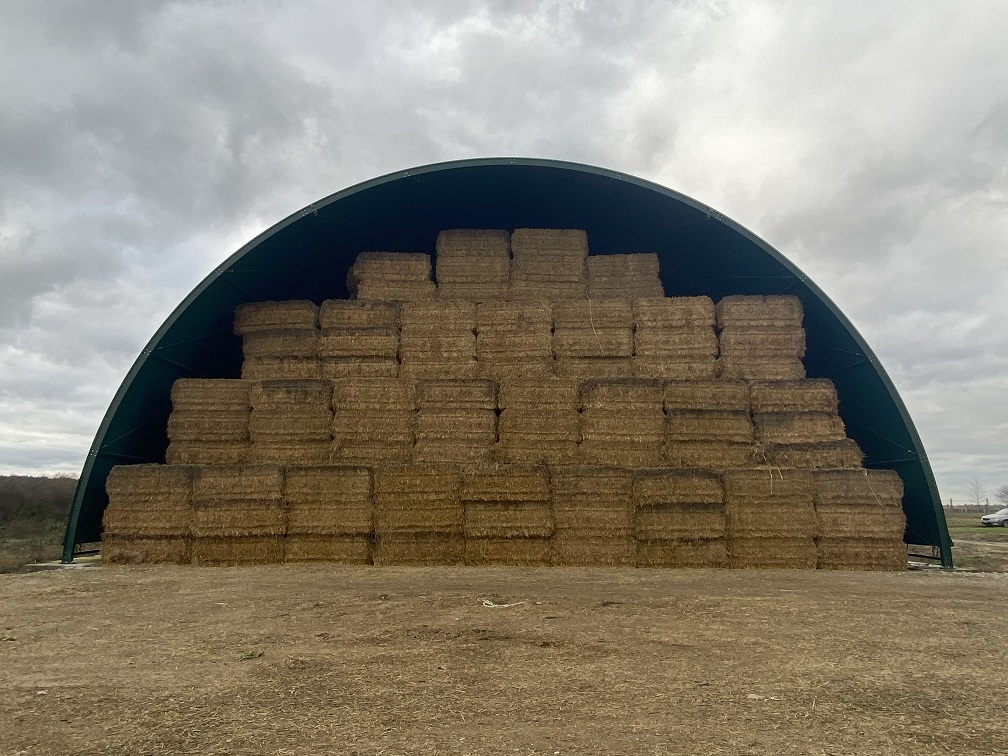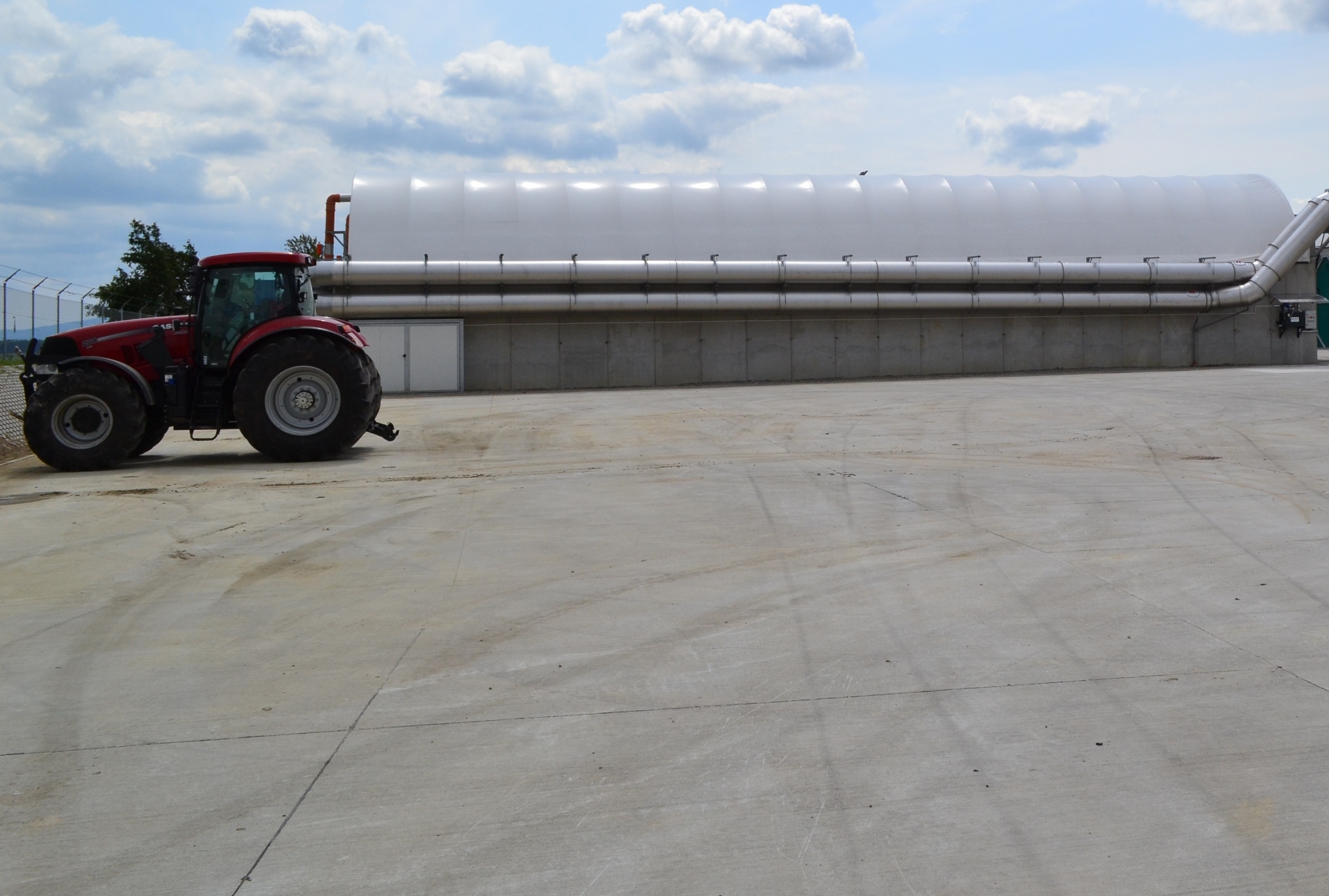 Optional equipment:
full gable walls
entry gates (overhead or sliding)
anchoring blocks or concrete plinth walls
floor (of crushed stone, concrete slab or perforated floor)
steel fences and interior partitions
steel storage shelves
guttering
auxiliary space as a connection with existing buildings
user's logo on the outer skin
Each building is individually designed according to the customer's needs. Our solutions work well in any weather conditions. The durability has been tested in such extreme conditions as for composting facilities for biological waste.
Hale na bale – Halls for logs – they are also a special type of halls used in agriculture.