Red clay and mineral courts
Tennis courts
Due to the long-standing tradition and low costs of materials, crushed brick is the most widespread type of tennis surface in Poland. Red clay courts offered by Grimar are based on many years of experience and are built with the use of premium quality materials and environmentally-friendly raw materials of natural origin.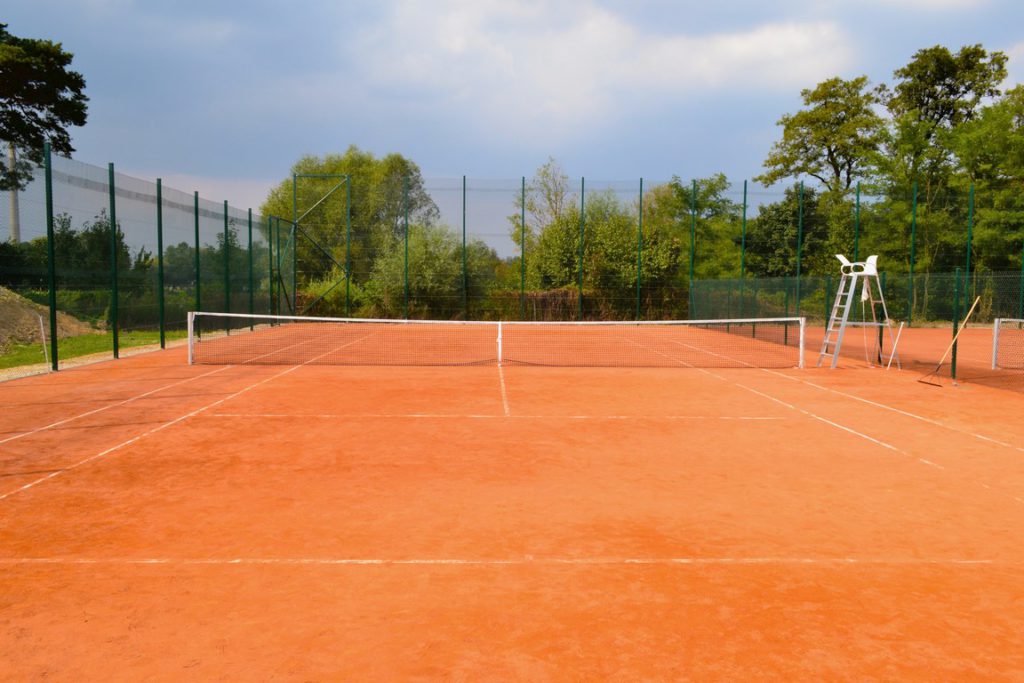 Mineral surface is an alternative to red clay courts and ensures greater resistance to the changeable weather. It does not require daily maintenance and is resistant to winter conditions. The mineral surface is composed first of all of brown-red melaphyre/porphyry rock.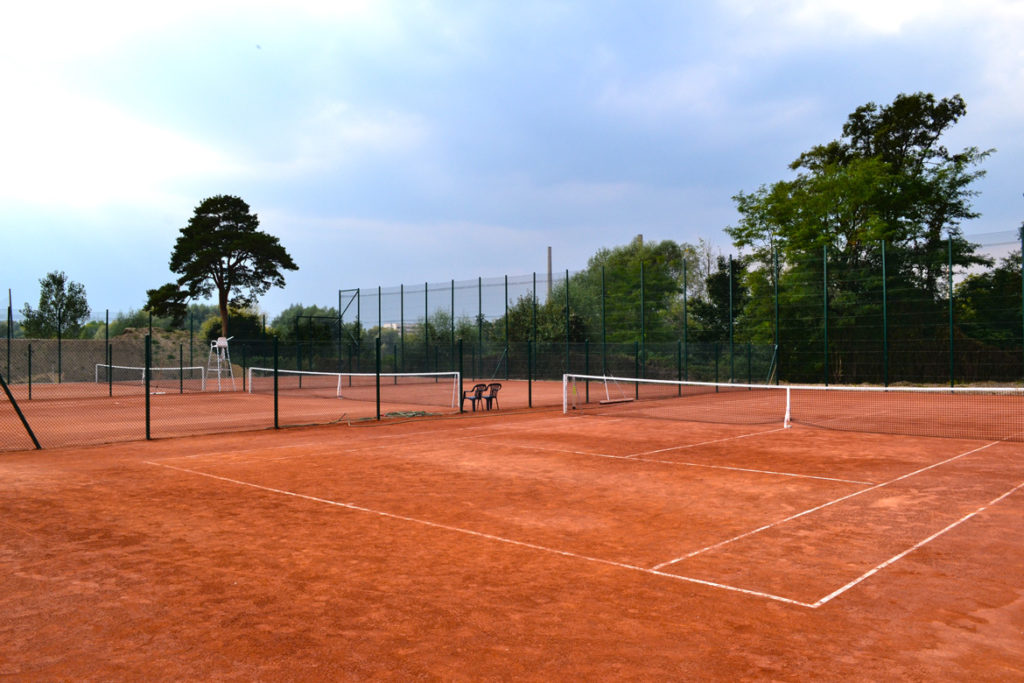 We offer tennis courts with the Bergolit substructure. Such tennis courts are elastic, extremely durable, perfectly permeable and very dynamic. The dynamic layer laid under the thin top surface layer is extremely important since it interacts with the surface of the tennis court.
It also has an impact on the quality of the game, in particular on structural and physical properties of the tennis court surface, such as water permeability, ability to store water, load-bearing capacity, resistance to weather conditions and to abrasion. For the above-mentioned reasons high expectations with respect to the dynamic layer can be met only with the use of special construction materials. Bergolit with 0/16 mm granulation meets the requirements of DIN 18035 and international standards.