Roofs
Membrane and scenes
Buildings for events and stages require individual architectural solutions.
Modern and light architectural form of steel arches, combined with a PVC membrane allows the execution of modern and esthetic structures.
Membrane roofs are designed for stadiums, amphitheaters, stages, market squares and parking lots.
Wide experience in such kind of structures makes us possible to carry out design and assembly taking care of details and esthetic.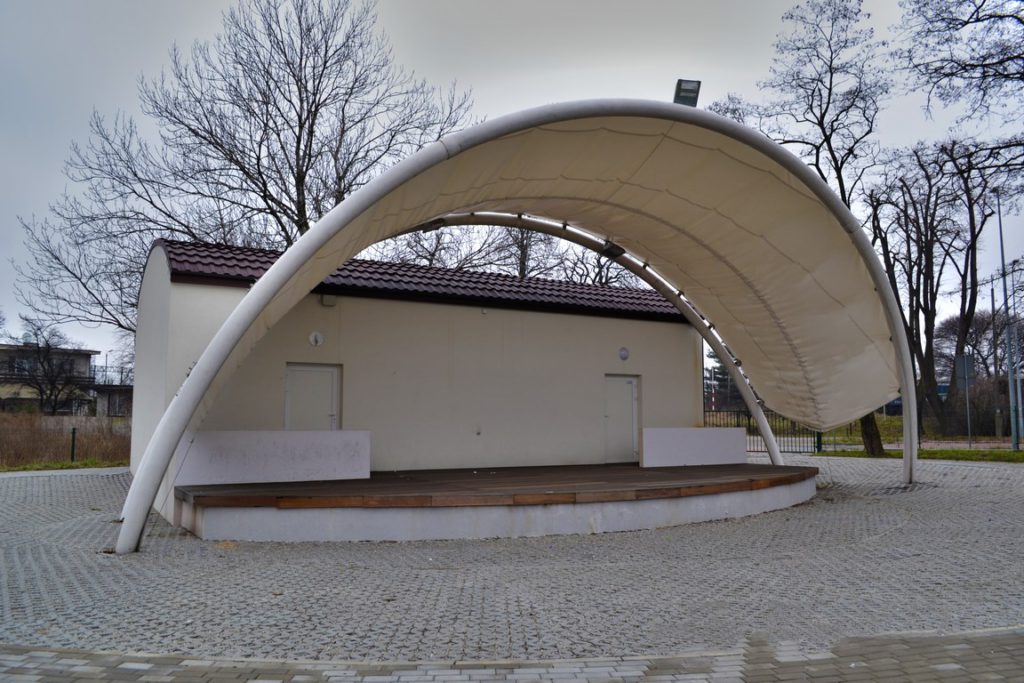 Our service starts in the phase of concept design, passes through the 3D modeling, and finalizes after fabrication and final assembly of the roof.