Construction & equipment
TermoHall
Appropriate equipment and structural solutions make the installation fit as a covering of a tennis court or as a complex sports hall.
We created our own structural design – easy to build and cheap to operate, while it maintains an excellent aesthetics.
The basis of the project is a covering of two tennis courts (37m x 37m), which can be freely expanded to cover more courts or another spaces.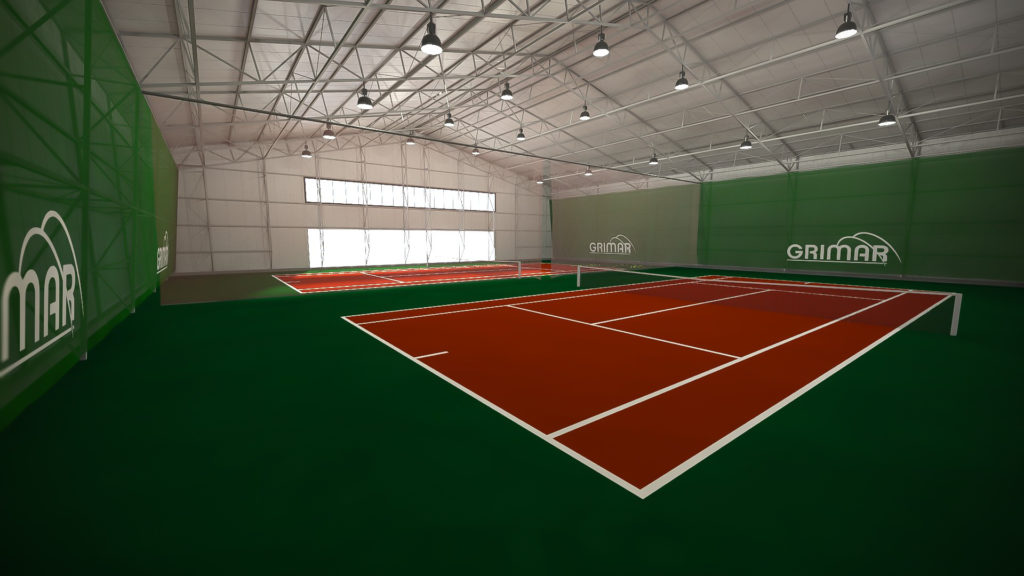 Standard equipment:
steel structure made of lightweight trusses
cladding and roof covering made of insulating panels
possibility to open the side walls (sliding walls in guides)
lateral windows
heating
LED lighting
separating and structure protecting nets (blends)
aluminium main door
a wide range of colours of the cladding
Optional:
foundations (concrete footings adapted to the geotechnical conditions)
substructure and surface for tennis
ventilation system with recovery unit
skylights
sanitary facilities or containers
connections and installations outside the contour of the hall