Football and multipurpose
Arched halls
Football halls and multipurpose halls as arched halls
The constant height of ridge allows to play inside the team games (football, basketball, volleyball). As standard we offer halls with the span of 18, 20 and 24m. Every hall is designed according to individual needs of the customer. The steel structure meets the requirements of applicable standards for snow load and wind load. They may be of any lenght or as a configuration of several combined halls.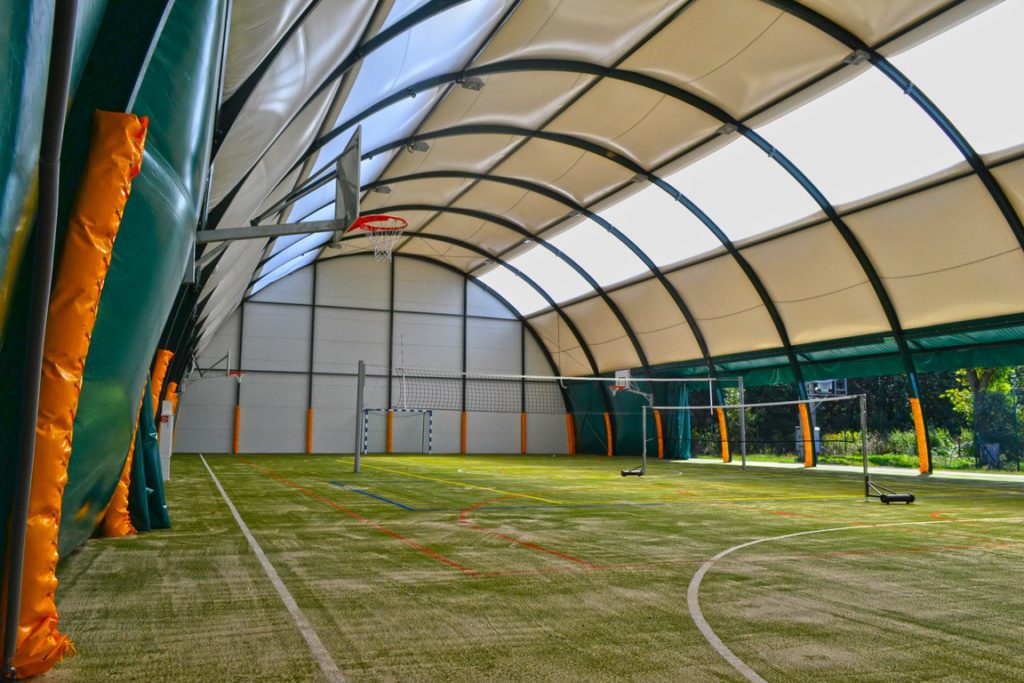 Equipment and configuration of arched halls:
skylights or translucent coating (material transmitting the sunlight)
possibility of opening of side walls (sliding shutters in guides)
infrared heaters
combination of several halls in one object with a possibility to create space for the communication, benches or stands
auxiliary rooms (cloakroom, toilets) or corridor connecting the school building or cloakroom
sports equipment and professional surface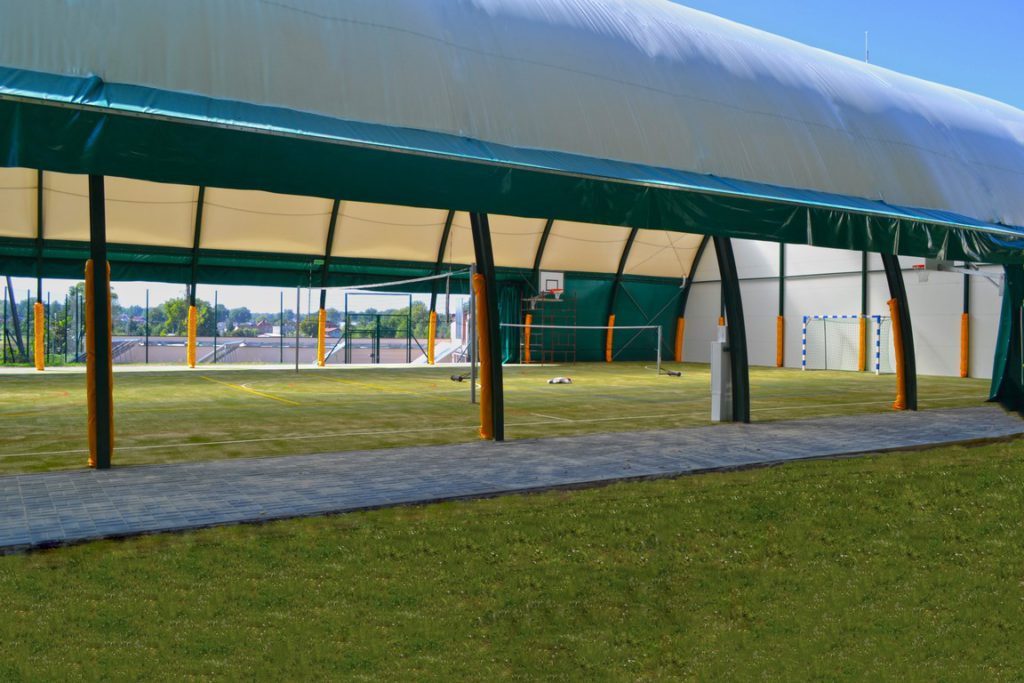 Multipurpose halls are a perfect solution for the schools and as sports facilities for football academies.
Football halls – year-round roofings of sports fields, ideal for football schools, as roofing of futsal fields or as small football fields. The use of a professional surface – artificial grass – allows you to experience sports training for 12 months a year.